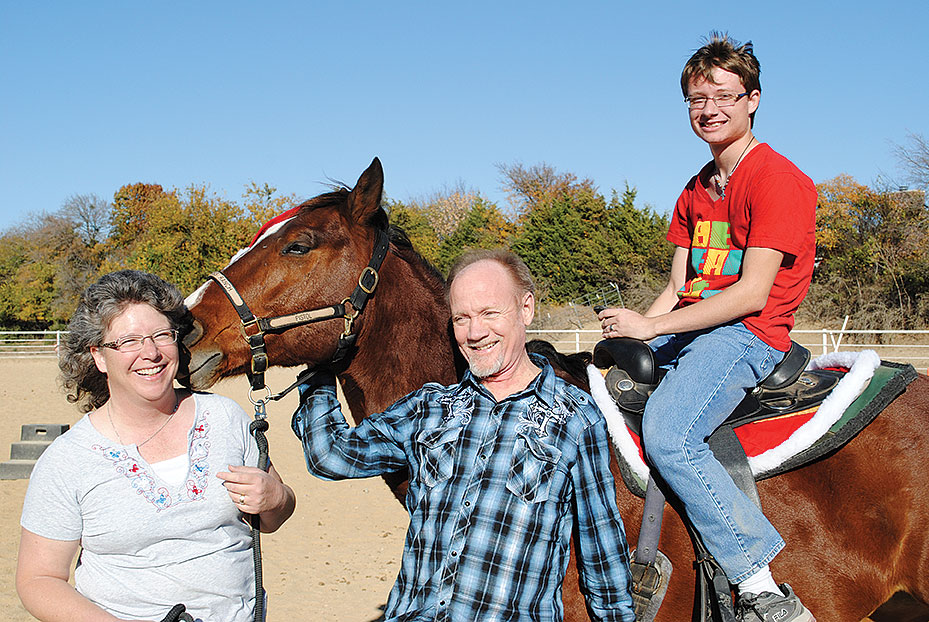 A little about me - I was previously employed full-time as an engineer and worked for a semiconductor company for twelve years. While I am currently doing other things, I still do some technical work on occasion through my small business, Golden Technical Creations. My passion for horses led me to create another small business that bears the name of our company: Golden Cross Ranch LLC. My husband Phil and I design portable trail obstacles for horses - you can visit our web site at Golden Cross Ranch. I attended Dallas Christian College and graduated with a bachelor's degree in ministry and leadership in 2006. I continued my education at Liberty Baptist Theological Seminary and earned a master of arts in religion with a focus on intercultural studies, along with additional hours in theology and Bible. I have also worked at our community adult education center, in church ministries, and as a corporate trainer, teaching English as a Second Language. Most recently I have been very blessed to be teaching as an adjunct at Dallas Christian College. I am not sure where God is leading next, but I am looking forward to finding out!

I love being wife and mom and I have a wonderful family that supports and encourages me in all of my endeavors. Phil is my husband, soul mate and best friend. He is an electrical engineer and a college professor and without his support I would not have been able to finish my education or even think about writing a book. Our son Josh Golden is in 12th grade and attending Early College High School. He hopes to go into full-time ministry one day (the three of us are in the above picture with my horse, Pistol). Josh is following in Mom's footsteps and has a blog you may want to share with any teens you know: Teen Reach For Jesus He is also involved with the Live Like Josh Foundation.

Daughters Melissa Randall and Veronica Jimenez are all grown up, Veronica working full-time in the food industry and Melissa married to Aaron with our three beautiful grandchildren. And of course we can't forget the four-legged members of our family - Pistol and my German Shepherd, Luke. Pistol is the Golden Cross Ranch horse and helps me to test all of our horse obstacles but even more importantly, he is my ministry partner and often gives rides to the foster kids that attend our church or to anyone needing to relax and destress with some "horse time."
It is our family's hope and prayer that The Second Greatest Commandment Meets the Great Commission is used by God to further His kingdom - equipping people to share the Gospel with the lost for their salvation and His glory!
Please email any comments or questions to Nancy Golden at nancy@love2christ.com
Copyright 2009-2019 Golden Cross Ranch, LLC